George Glenn
George D. Glenn is the founder and the president of Concerned Christian Men, a youth organization in Chicago that focuses on working with young men in from ages 6-17 and providing them with strong leadership and guidance.  Since 1996, he has been determined to be a "father to the fatherless."
George Glenn is a Harvard-educated native of Chicago. He has trained in the Chicago Public School system, both at Ruggles Elementary and at Senn High School. Before forming the Concerned Christian Men, Mr. Glenn spent 24 years in the investment banking industry, working with William Blair & Company, Merrill Lynch, Drexel Burnham Lambert, and Lehman Brothers.
Over the years, his heart was moved by recent events and his focus shifted from investment banking to his community.  Due to both rising crime rates and fewer urban students graduating high school, he realized the need for positive leaders and role models amongst boys in inner-city communities. He set out to create the Concerned Christian Men, a youth organization designed to help develop the moral and spiritual integrity of these boys and shape them into contributing members of society.  Mr. George Glenn believes that with the right training and programming, Christian men from within the community could fill this need for role models, and has worked tirelessly for the last 20 years to make his vision a reality.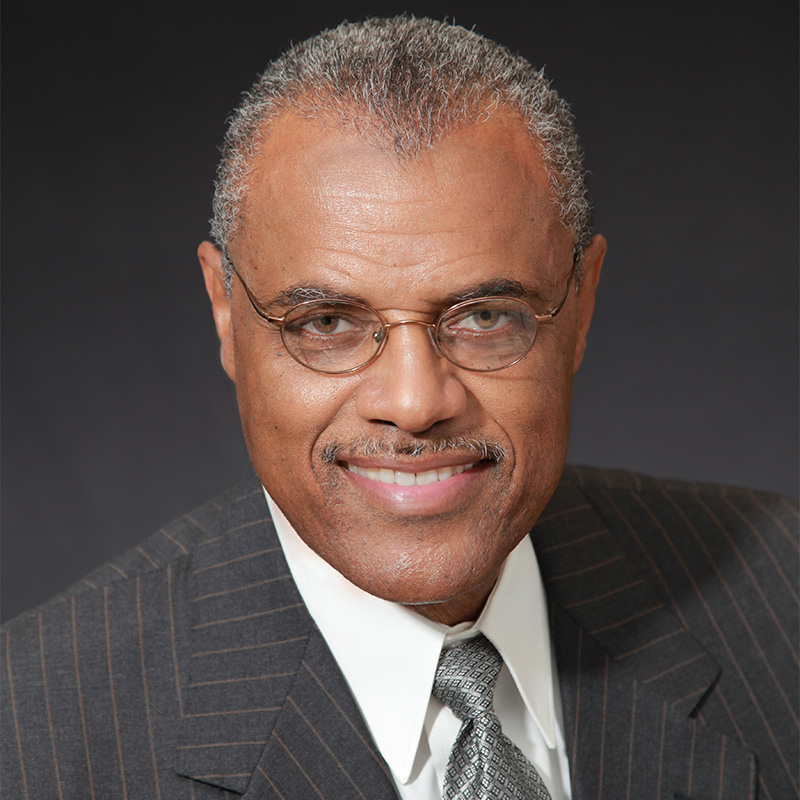 Carlton Guthrie
Carlton Guthrie is Co-Chairman and President of Detroit Chassis, LLC and its parent company, Spectra LLC. He also chairs Magnys Innovative Solutions of Livonia, MI, HealthCure LLC of Ann Arbor, MI, and Gary (IN) Alumni Pathway to Students (GAPS). Born in Atlanta and raised in Gary, IN, Carlton was valedictorian and president of his high school senior class.  He received a BA with honors in Economics and an MBA in general management, both from Harvard University.  His career featured stints at Philadelphia National Bank, Procter & Gamble, Jewel Companies, McKinsey and Company, and James H. Lowry & Associates before becoming an entrepreneur.
Since the 1985 acquisition of Trumark, Inc., Carlton and his brother Mike have earned several honors including Ernst & Young Michigan Emerging Entrepreneur of the Year; Supplier of the Year Award from the National Minority Supplier Development Council; Michigan Manufacturer of the Year Award from the Impressions 5 Museum, Lansing, MI, and Carlton received the Chivas Regal Extrapreneur of the Year Award
Edward Prentice
Edward Prentice is the founder and CEO of YEP Project, a youth organization formally known as Centrax.  The goal of YEP is to train youth how to utilize current software and tools to develop positive media and spread awareness about the adverse effects negative media has on young minds.  Ed has become a recognized speaker and representative in the eLearning and eMedia communities.  Each year, he is called upon to deliver presentations, speeches, and webinars at various conferences and evens throughout the country.  
Since he formed Centrax, Edward has always held a desire to give back to the community that has provided so much for him.  He actively promotes learning and education, and he plays a role in a number of community-based organizations, such as Concerned Christian Men, The Golden Apple, and The Community Renewal Society.  

Matthew Brewer
Matthew Brewer grew up on the south side of Chicago. As a youth, he participated in several CCM Programs. He attended college at Stanford University, where he served as student body president.  He graduated with Honors with a degree in American Studies.  He then went on to obtain his J.D. from Yale University's Law School, and then his M.B.A. from Harvard Business School.  At Harvard, he received the prestigious Bert King Award, which recognizes students for their dedication to service, as well as their accomplishments academically, professionally, and as leaders.
Mr. Brewer is now a partner at the Bartlit Beck Herman Palenchar & Scott LLP law firm, where he serves on the Board of Commissioners.  He practices commercial litigation in federal and state courts and advises his clients on legal and business issues.  His practice includes breach of contract, patent infringement, false advertising, employment, antitrust, and other commercial disputes.

Edward Hubbard
Mr. Edward Hubbard has been a committed member and dedicated volunteer at his church for over 86 years.  In the past, he spent several decades running a successful real estate business on the southside of Chicago.  Mr. Hubbard is now retired, but continues to give back to his community by serving as treasurer of our youth organization, assisting with mentor training, and volunteering as a mentor himself.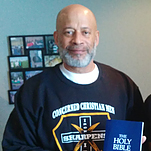 Pastor John Davis
Pastor John Davis has served as an ordained minister for the past 20 years.  He is currently a pastor at the Gospel Truth Ministries.  He is a former school teacher, having taught at Chicago Public Schools for 37 years.  He has been married for 39 years and has 3 children.  
Pastor Davis is very passionate about preaching the Gospel of Jesus Christ and the salvation of souls.  This passion drives him to be a committed member and leader to our youth organization, and to provide these young men with strong moral training and support.
Dr. A. Ja'ami Dawan
Dr. A. Ja'ami Dawan earned his Bachelors of Arts degree from Chicago State University, majoring in History.  He then went on to acquire his Master's in Human Performance and Training from Governors State University, and subsequently, his Doctoral from Northern Illinois University.  His dissertation is titled "African American Students' Perceptions of a Technology Enhanced Learning Environment: A Case Study."  In July of 2014, he published his book "Profiles of Successful African-American Men: A Guide to Help Boys and Young Men Become Successful."
Dr. A. Ja'ami Dawan is currently a consultant at Thinking Computers, Inc.  He coordinates faculty professional development workshops in classroom, distance, and blended learning environments.  He also conducts research and analysis on new and emerging technology.

Phillip R. Hampton
Phillip R. Hampton grew up in the Englewood community on the south side of Chicago.  He attended Eastern Illinois University, where he received his Bachelor's degree in Secondary Education.  He then attended Chicago State University, where he obtained his Master's in Community Counseling.  
Mr. Hampton began his professional career as a Business Education Teacher at DuSable High School.    Later, he served in various leadership positions for numerous non-profit organizations, including the Ounce of Prevention Fund.  Among his accomplishments, he is credited for developing a Back to School Community "Door to Door Campaign" designed to help increase first day attendance amongst students in Chicago.  The initiative resulted in a state education funding increase of approximately $18 million for Chicago Public Schools in 2006.  
Phillip Hampton currently serves as the Chief Community and Family Engagement Officer of Chicago Public Schools.  His office is responsible for leading the engagement efforts between several stakeholders of the public school system, including parents, local school councils, community and youth organizations and agencies, and the faith-based community.  For the past 20 years, he has served as an experienced Administrator and Educator within the Chicago education system.  
Mr. Hampton is an active member and Deacon at the Sheldon Heights Church of Christ and is a member of the Alpha Phi Alpha fraternity.  He is happily married and has three children.
Dr. Alfred Tatum
Dr. Alfred Tatum is a graduate of the Chicago Public School system.  He attended Northern Illinois University, where he earned his Bachelor's degree in Elementary Education.  He then pursued his Master's and Ph.D from the University of Illinois at Chicago, where he went on to become a professor.  
Dr. Alfred Tatum currently serves as the Dean of Students for the College of Education at the University of Illinois-Chicago.  Before becoming a professor, Dr. Tatum taught seventh and eighth grade on Chicago's south side.  He was also a reading specialist for schools in the western part of the city and a volunteers with different youth organizations.  He discovered his passion for teaching when he realized the responsibility to shape the minds of the next generation and the opportunity to make a positive impact on his students' future.
Nate Sutton
Mr. Nate Sutton is a celebrated business trailblazer in the Chicago area.  He graduated from Michigan State University with a degree in Engineering, and also attended the Ford Motor Company Dealer Academy.  
Mr. Sutton began his auto dealership career with a small location just south of Chicago's city limits.  Combining his engineering knowledge with his entrepreneurship skills, his business has grown into one of the most successful auto dealership groups Chicago has seen in the past 25 years.  
Outside of his professional career, Nate Sutton has a passion for giving back to the city that he loves so dearly.  He actively serves his community and has been a committed member to numerous groups and youth organizations, including the Ingalls Hospital Board of Directors, Village of Matteson Economic Development Commission, Board of Governors for Opportunity International, and several others.  
Dr. Prentiss Taylor
Dr. Prentiss Taylor is the lead physician for the JPMorgan Chase Health & Wellness Centers throughout Metro Chicago.  He represents Advocate Health Care, and is the Medical Director of both Advocate at Work and Advocate Fitness.  He has over 20 years of experience working in adult Internal Medicine, preventive medicine, medical management, quality improvement, and health care leadership. Prentiss is a graduate of Harvard College, Harvard Medical School, and the Kellogg Business School of Northwestern University. He has received Top Doctor awards from Chicago Magazine and US News. He is the proud father of two sons and two daughters.